The IB Heads Conference – Singapore 2011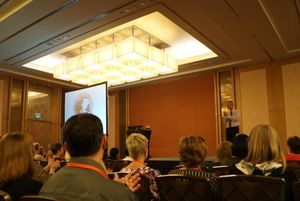 A number of inspirational speakers stimulated our learning conversations including: Matthew Albert, Sudanese Australian Integrated Learning;
Prof Sugata Mitra, University of Newcastle;
Chandran Nair, Global Institute for Tomorrow;
Dr Douglas Reeves, The Leadership and Learning Centre;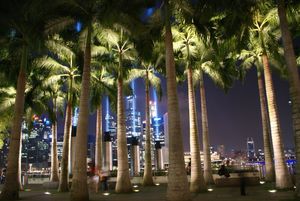 Kavita Ramdas, Global Fund for Women
; and Monique Seefried, Former Chair of the IB Board of Governors.
To exemplify learners as leaders, IB students and alumni have also participated in the strands, lead presentations, and have permanent exhibitions on display throughout the conference.
IB staff also played key roles, not just in presentations, but also in strand participation.
This broad spectrum of participation intended to establish a diverse IB learning community.

The strands, which link to the overall theme and the topics of the keynote speakers, were:


Heads as Learners – Continuous Professional Learning for IB Heads
Developing Student Leadership
Leadership for Improved Student Achievement
Leadership for Improved Pedagogy
Leadership for Improved Curriculum and Assessment
Leadership Based on the IB Learner Profile
Leadership and Learning for Global Citizenship
Leadership in the 21st Century Digital World