PYP WORKSHOP FOR PARENTS October, 13 2012 / ATELIER DU PP POUR LES PARENTS, 13 octobre 2012
De très nombreux parents (environ 42 parents de Mohandissin et Giza) ont participé à la première formation organisée pour les parents nouveaux à GPIS et nouveau dans le Programme Primaire.
42 parents new to the PYP joined a PYP worshop for parents on Saturday 13 October. The session was held in Sheikh Zayed campus.
The setting of the room was like a PYP classroom and parents had the opportunity to inquire about the PYP and to do authentic inquiry based activities.
They could explore and read different resources, books, magazines, articles as well as the new online encylopaedia Britannica (and Universalis).
The overall purpose of the workshop was to help parents understand
The PYP philosophy
The PYP methodology
The Inquiry
L'objectif général de cet atelier était d'aider les parents à comprendre :
La philosophie du PP
La méthodologie du PP
La recherche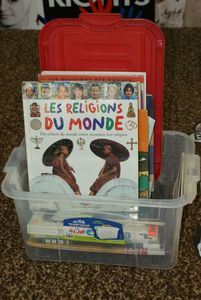 The workshop was conducted by Mrs Nehal Wanas deputy PYP coordinator and Françoise Mokhtrar-Bencteux, Head of primary/PYP coordinator. They have been helped by Mrs Iman Ragab, GPIS Giza campus librarian.
Cette session a éte très interactive comme le montrent les photos ci dessous.
This session was very interactive and parents were brilliant participants.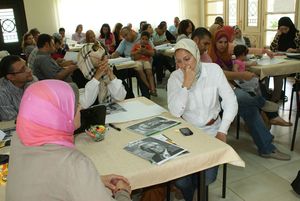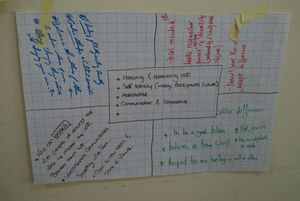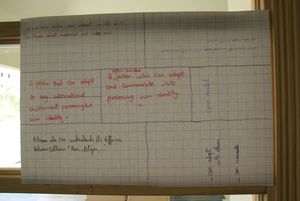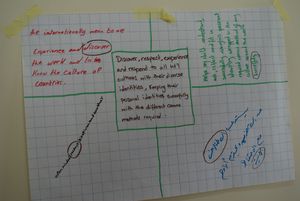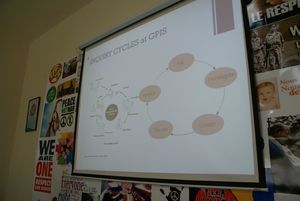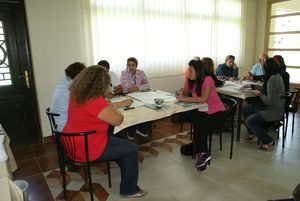 En raison du grand nombre de parents souhaitant assister à cette formation, une seconde session similaire sera proposée au cours du mois de novembre.
A similar second session will be held in November 2012.