PYP Teachers live from Dubai.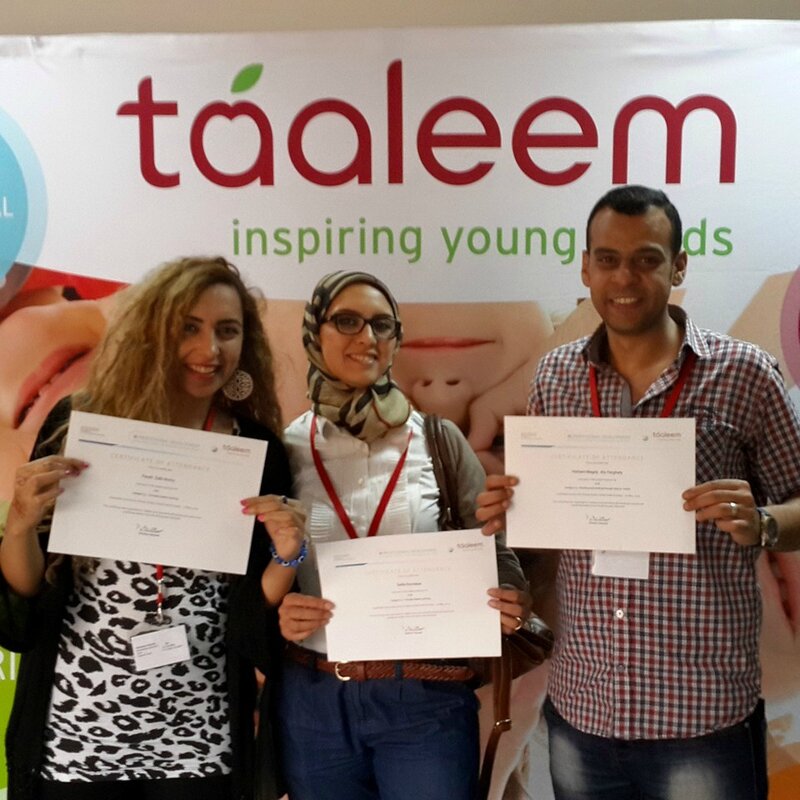 Miss Farah (PYP5 Zayed), Mrs Sofia (PP8 Giza) et Mr Hisham (Arabic and social studies PYP8-PP8 Giza) attended the concept based learning and reading and writing through inquiry PYP IB workshops.

These workshops were led by IB trained and authorized workshop leaders from the IB Educator Network.
Three other teachers are now following an online IB workshop, Mrs Rayya (PP7), Miss Hagar (PP4 Zayed) and Mrs Salma (PP1 Giza)
Mrs Katya (PYP8 Giza) also followed an online workshop about the PYP exhibition.
Many trainings happened at GPIS this year which leave the PYP faculty trained and very well prepared to implement the PYP.
There are many more PYP workshops to be implemented next September 2015 and during the next school year 2015-2016.