Dear GPIS Parents (PYP4 to PYP8),
The end of year party will be next Thursday 21st May; it will be a lovely party.
GPIS students will show you all their talents.
You can buy your tickets from now in Giza or in Zayed campus.
More details will be sent today.
Please contact the PYP administration from now and save the date !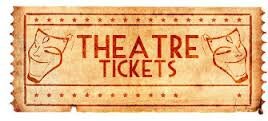 Chers parents de GPIS (PP4 à PP8),
La fête de fin d'année aura lieu
le jeudi 21 mai ; ce sera un beau spectacle.
Les élèves de GPIS nous montreront leurs talents.
Vous pouvez dès à présent réserver vos tickets à l'école de Zayed ou de Giza.
Plus de détails vous seront envoyés aujourd'hui.
Contactez l'administration du PP dès aujourd'hui et n'oubliez pas la date.